Live a gold rush in the age of Dragons!
GOLDblivion is a competitive card game in which 1-4 players race to earn gold bars. You play as the nobles of a colony who compete in wealth to become Monarch of GOLDblivion! Using cards, you will build your city, lead your allies and conquer new lands with your army.
Take advantage of every opportunity to become wealthier!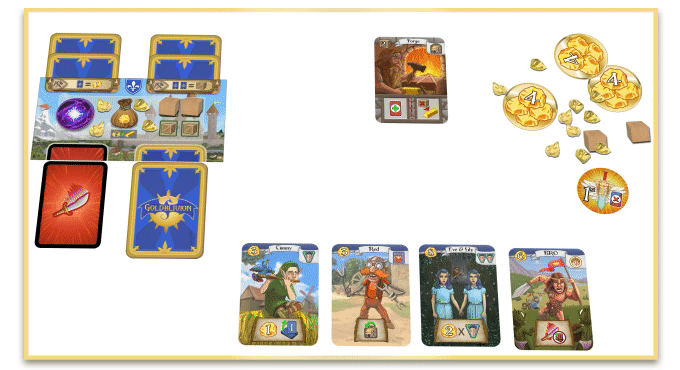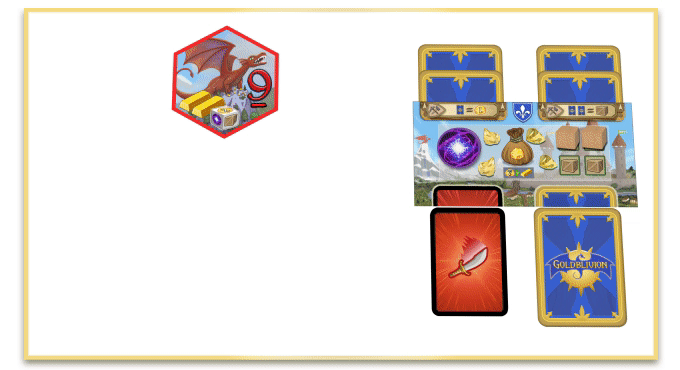 Easy to play and easy to teach
After a round of GOLDblivion, players can teach the game!
At the beginning of each round, clear your deck of bad cards and gain a bonus."
Satisfying win-win fight!
Are you losing the fight? Do not panic! Destroy your worst card in battle. This will improve your chances of success in the future!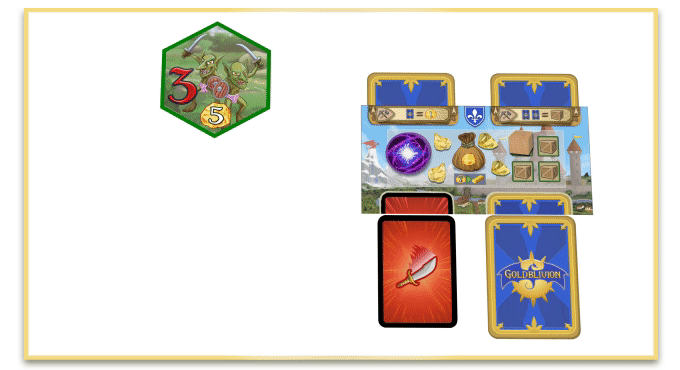 Multiple paths to victory that allow for mid-game strategy shift!
Solo mode with difficulty levels
Plus a "Solo Challenge" mode open to the community!
Possibilities and replayability!
Including stunning gold nugget imitations!
GOLDblivion has been playtested hundreds of times, the game is balanced and amazing to play!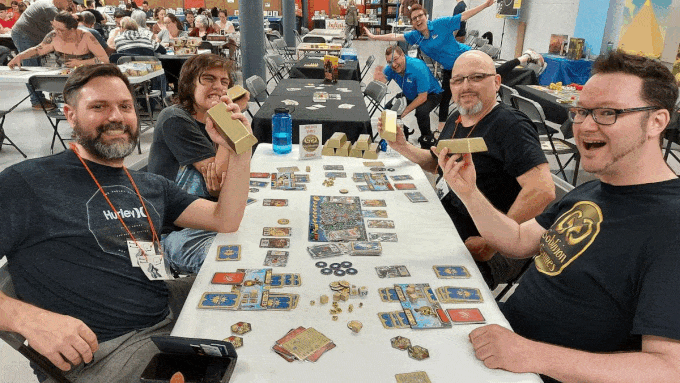 Sign up for the Kickstarter campaign now!