Take over the land of the Dinosaurs!
Dinoblivion is a strategy game combining Tableau and Deck Building Elements set in a universe where humanity coexist with Dinosaurs. You control a primitive Clan and you must hunt, expand your clan, manage your resources, build mighty Totems and fight Dinosaurs!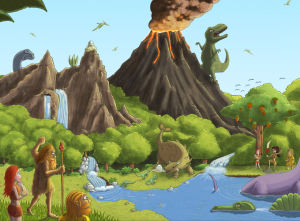 Go for the Dinosaurs hunt and gain immediate bonuses or build an empire of Totems you can activate every turn to create a powerful game engine!  Use the cards synergy to create combos!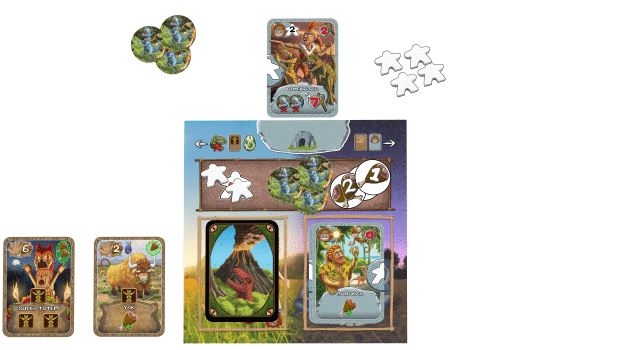 Activate your Clan cards to launch 5 different Actions. You are always facing interesting choices!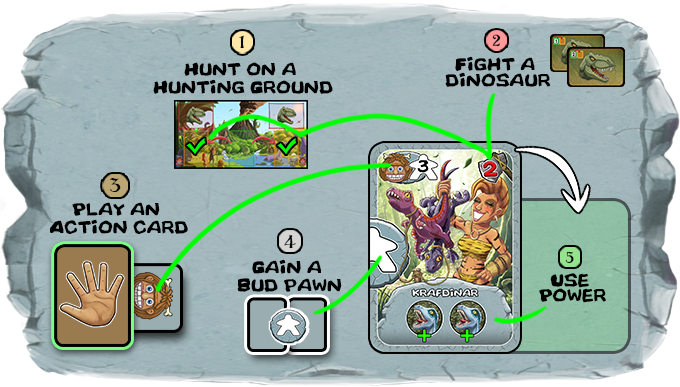 Attack increasingly stronger dinosaurs! The reward is great ranging from Dino Eggs to new cards of your choosing.

 You can even change your strategy mid-game.
The final score is always unexpected with Dinosaur Eggs hatching and giving surprise points.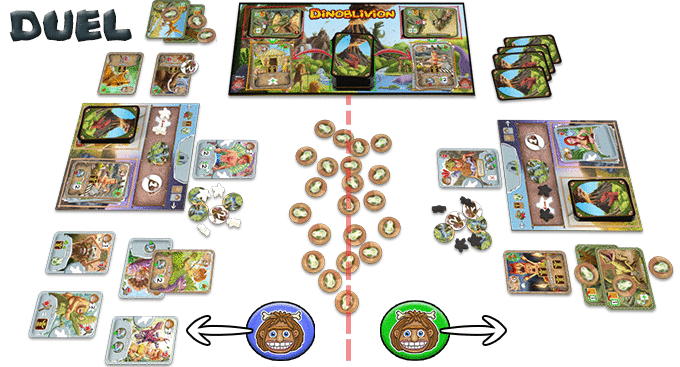 122 cards - Replayability
Each game is Unique. You constantly adapt your strategy to the opportunities presented to you.