Goblivion Games is a small company run by us for already 5 years! We are a small couple from Quebec City. I am Jean-François Gauthier, a fan of complex and accessible games. It's inspired by the game "Magic the gathering" that I create thematic card games with rich gameplay and strong replayability. My girlfriend Christine is the judgment behind my decision changes, my number 1 playtester, an incredible mother and an incomparable convention ambassador!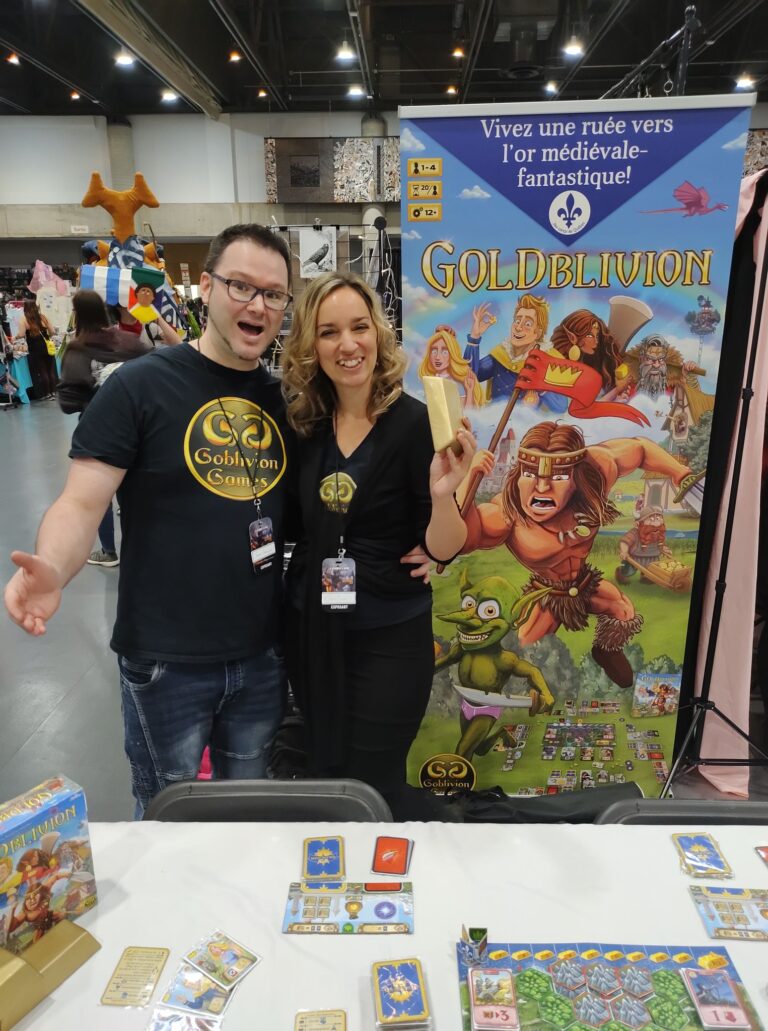 My first success Goblivion surprised and seduced Canada and Europe with a challenging and fun single player mode. My second game Dinoblivion presents a universe where humans and dinosaurs coexist with gameplay around multi-use cards that won the gamers hearts.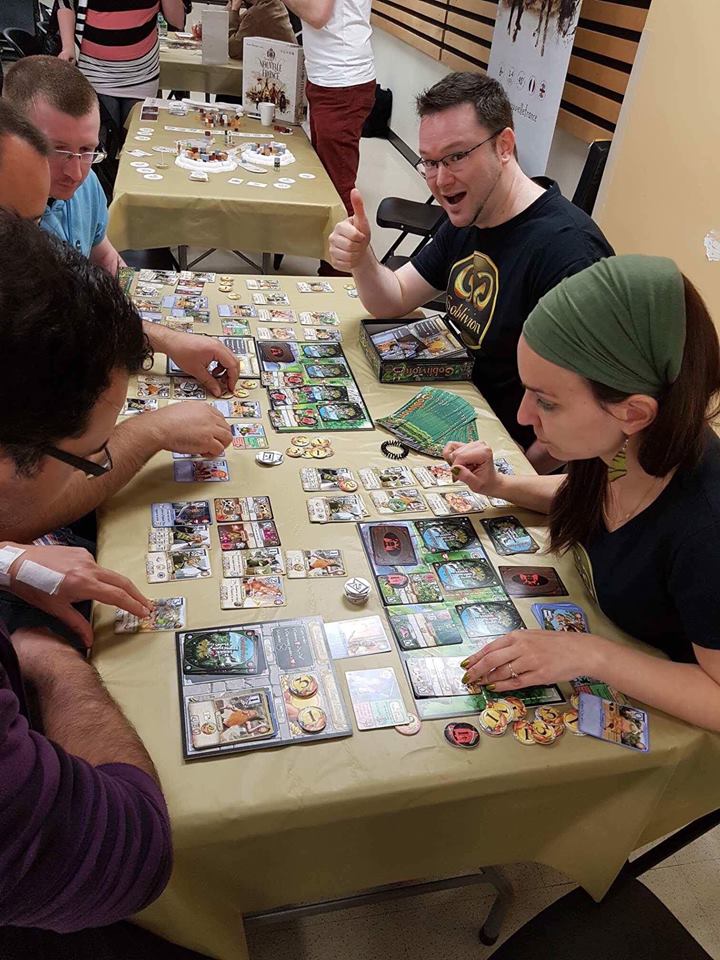 I am the designer and illustrator of these games. It was after 10 years of experience in the world of video games and hundreds of board games played that I wanted to develop my own games.
My next game is named GOLDblivion, it's my best game yet! You can click the image below which will send you to our facebook page. Thank you very much for following us in this adventure!