Goblivion
44.99$
Shipping USA-CANADA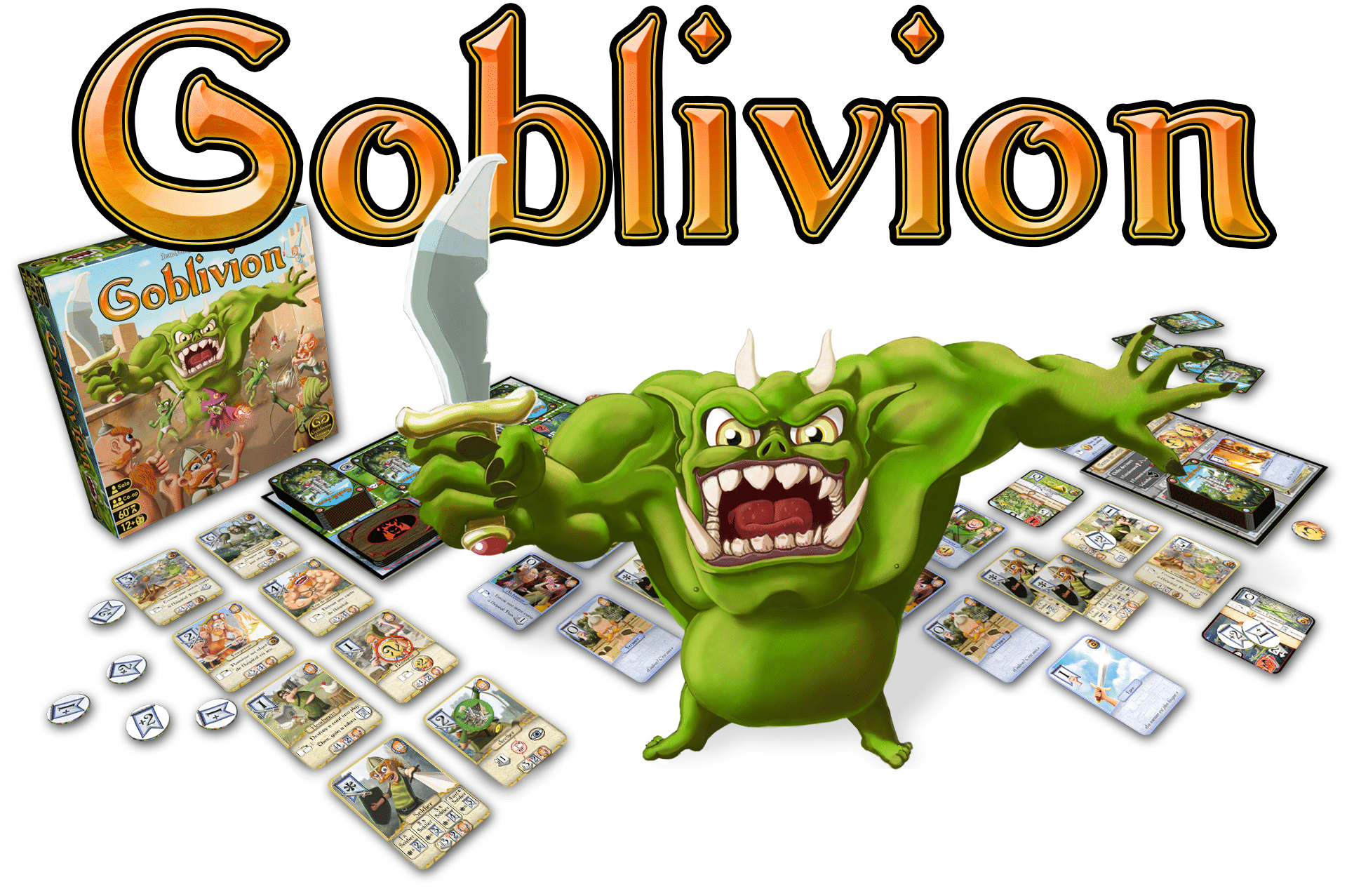 Solo Coop Tower Defense Deck Building Game
76 in stock
Description
English — Goblivion is a solo or cooperative card game based on a castle siege. Players team up to repel the attack of goblins and trolls. Your survival depends on your peasants training for combat. According to the cards that will be dealt to you, you will have to make heartbreaking choices and implement a long-term strategy or else, the Bosses will eat you raw!

Game content :
1 Player board
1 Enemy Board
32 Tokens
108 English Cards
1 Rulebook
1 Wood Token
(Bilingual game – Eng/Fr)
————————————————————————————————————————————————————————————————————————
Français — Goblivion est un jeu de cartes solo ou coopératif qui a pour cadre le siège d'un château. Les joueurs font équipe contre le jeu pour se défendre d'une attaque de gobelins et de trolls. Votre survie passe par l'entraînement de vos paysans au combat. Au gré des cartes qui s'offriront à vous, vous ferez des choix déchirants et devrez mettre en oeuvre une stratégie solide, sans quoi, les Boss vous mangeront tout cru! 

Contenu du jeu :
1 Plateau Joueur
1 Plateau Ennemi
32 Jetons
108 Cartes Françaises
1 Livret de règles
1 Jeton en Bois
(Jeu bilingue Ang/Fr)
Additional information
| | |
| --- | --- |
| Weight | 1.8 kg |
| Dimensions | 200 × 200 × 57 mm |