Dinoblivion
39.99$
Shipping USA-CANADA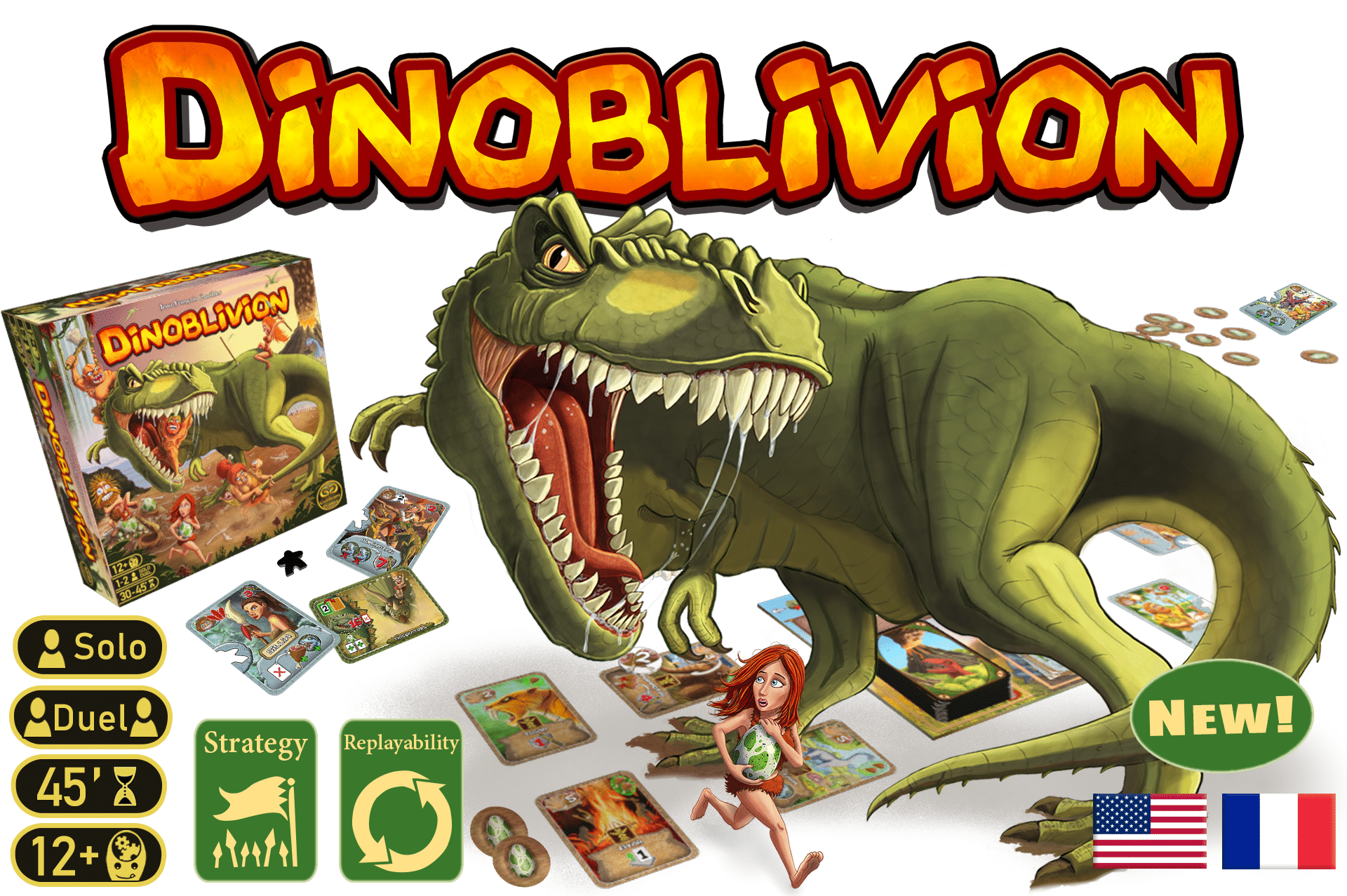 Solo-Duel Tableau-Deck Building Game
Out of stock
Description
English —Dinoblivion is a strategy game combining Tableau and Deck Building Elements set in a Universe where Humanity coexist with Dinosaurs. You control a primitive Clan and you will be hunting, expanding your clan, managing your resources, building mighty Totems and fighting Dinosaurs! Develop a long-term strategy and find the best combinations between cards to dominate the other clan. 
Conquer the land of Dinoblivion!
(Bilingual game – Eng/Fr)
————————————————————————————————————————————————————————————————————————
Français —Dinoblivion est un jeu de stratégie combinant des éléments de Tableau et Deck Building situés dans un univers où l'humanité coexiste avec les dinosaures. Vous contrôlez les membres d'un clan primitif et devrez développer votre clan, chasser, gérer vos ressources, construire de puissants Totems et combattre de terrifiants Dinosaures! Développez une stratégie à long terme et former des combos pour maximiser vos chances de gagner.
Dominez la terre de Dinoblivion!
(Jeu bilingue Fr/Ang)
Additional information
| | |
| --- | --- |
| Weight | 1.8 kg |
| Dimensions | 200 × 200 × 57 mm |